YOU ARE INVITED . . . .

(click to watch)
to join
Home Spa Lady's
"Inner Circle"
Become part of
a like-minded community
who embrace
Natural Health
and the use of
Natural Healing Therapies
such as ~

Alternative / Integrative / Mind-Body Medicine
Energy Medicine
Massage
Holistic Nutrition
Acupuncture
Herbology
Homeopathy
Essential Oils (YLEO)
Holistic Care for Your Pets
Contemplative End of Life Care
(and much more)

<![if !vml]><![endif]>

Home Spa Lady's
Inner Circle
is the

only membership site on the internet




that offers


access up to date live interviews
and archived audio recordings
of experts and authors in
Alternative and Integrative Medicine,
Holistic Nutrition,
Consciousness,
Spirituality,
and Holistic Business and Wealth Building Strategies
~~~~~~~~~~~~~~~~~


Are you a
"Self-Educated Wellness Expert"
hungry to learn more?

or a

"Holistic Professional or Practitioner"
who desires like minded support and continuing-ed
. . .especially from world-renowned experts?

<![if !vml]><![endif]>
<![if !vml]><![endif]>
<![if !vml]><![endif]>
<![if !vml]><![endif]>
<![if !vml]><![endif]>
<![if !vml]><![endif]>
<![if !vml]><![endif]>

What you get
as a HSL Inner Circle Member:

--Marilee's Home Spa Lady Video Collection
on "Simple Solutions for Self Care at Home"

(which are the many little videos that you see
in her Tips of the Week with more to come)
so you can see first hand for yourself
the steps and techniques Marilee uses

<![if !vml]>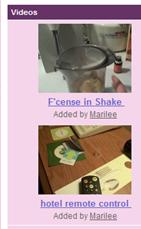 <![endif]>

--Access to all of the "Green Tea with Marilee" interviews
so you can listen or download at any time

<![if !vml]>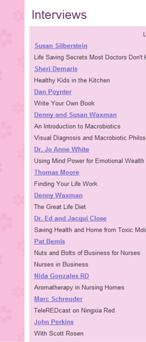 <![endif]>


<![if !vml]>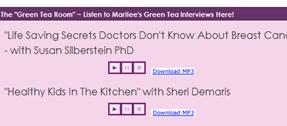 <![endif]>

--Home Spa Lady's Tips of the Week from every week with
the lead article, recipes, success quotes, essential oil tips,
and jokes right at your fingertips
so you don't have to go back through your
email to look for it and its contents

<![if !vml]>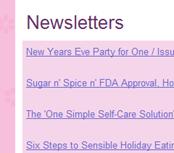 <![endif]>

--An opportunity to create your own blog within the site
to share with other members -
so you can easily practice blogging
(great if you don't know how to blog and want to - this stays private
within the circle and not out on the internet!)

<![if !vml]>

<![endif]>
--Networking with other like minded people -
a great way to share
about yourself and learn about others
(there's even a place where you can share your photos)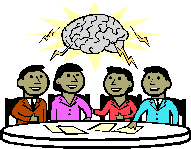 --Forums where you can start or join discussions, or ask questions to
other members and communicate about anything you want
(remember, this is an exclusive club –
and there are no internet police scouting around!)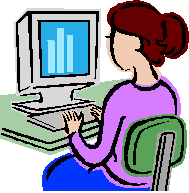 --A laboratory for you to play in when Marilee uses
her new technology such as
Live Internet Television broadcast from
Marilee's own Virtual Studio - no guarantees here,
but you get to be the guinea pigs !

--Advanced notice on new programs and
projects that Marilee is working on
so you can be the first to know and take advantage of them,
especially if there is a limit to the number of participants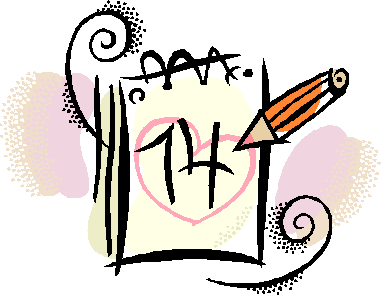 --Discounts on programs and services which
will only be available for Inner Circle members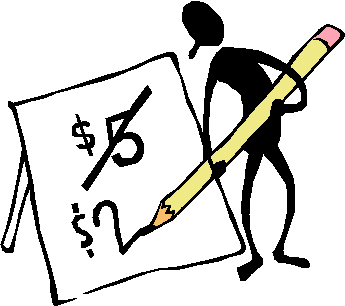 --And probably lots of other little surprises,
cuz that's how Marilee is!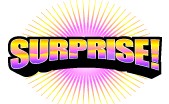 ~~~~~~~~~~~~~~~~~~~~~

Questions You May Have About HSL Inner Circle

<![if !vml]>

<![endif]>

Why did Marilee decide to put together this Inner Circle?

--She wants to make it

easier for you

to access all of the Green Tea
interviews and other audios and videos in one place – and it makes
it easier for her too!

(its been taking GOBS OF TIME answering emails and sending out links
to people who write in asking for links - this will be a real time saver!)

-- Marilee has been handling most of the admin for her sites for the past
few years – learning technology that will enable her to touch more people
than imaginable. Her work is picking up steam and she has needed to hire
a team to move things forward

--Marilee wants to 'surround herself' in her inner circle with people who are
willing to invest in themselves to improve their lives. A paid membership
model will encourage those folks to step up to the plate.


How much will this cost?

Marilee considered going back to the $27 per interview model that
she started with a few years ago (this included the CD) but that could
cost over $100 per month or more depending on the interviews
and she realized that would be too costly.

After surveying groups, consulting industry experts, and figuring out
costs - she decided that the membership model would not only be effective
but financially reasonable for people to join.

The results showed that the monthly price of this membership should
run minimally $35 - $75 per month per member .

People have told her she's crazy to do this, but
Marilee is only going to charge $9.95 per month !
(the cost of one lunch at your local Whole Foods restaurant!)


Will Marilee still send her free Tips of the Week newsletters ?

Yes, everyone on Marilee's list will still get the weekly Home Spa Lady's Tips
newsletter emailed out every Wednesday morning


Will Marilee still offer her "Green Tea with Marilee" interviews at no cost?

Yes, all of Marilee's "Green Tea" interviews will be free for anyone to listen
live. The replays will then be available for anyone for 48 hours. After that
the replay with the download button will be available for Inner Circle
members only.
When can I become a member?


You can sign up today and you will be notified
of the process to get you started.

~~~~~

Also, if you sign up right away, for a limited time only, new members
will receive a
Bonus Ebook
(valued at $27)
BONUS
E

BOOK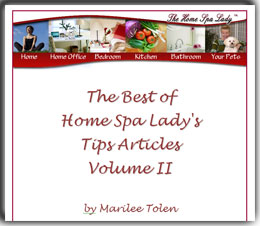 CONTENT
Holistic treatment for disease – your first step
"Allow Natural Death"
Detox at Home
Six Stress-Free Strategies for Daily Living
Best Kept Secret for Common Colds and Flu
Whiten Teeth Naturally at Home
Hair Loss Solutions with Essential Oils
Can Scent Attract Love?
Skin Candida: Bitten from the Inside Out
How to Find a Holistic Dentist
Addition By Subtraction: How To Simplify
12 Ways to "Spa" in Your Workplace
~~~~~~~~~~~~~~~~~~



CLICK HERE TO JOIN NOW!
Become part of Marilee's Inner Circle
for only $9.95 per month