Tele-Seminars to teach you how to
turn the "Internet into Income"!

Do you have something valuable you want to share with the world and make money from it at the same time?

Is this course for me?

Maybe you're a nurse, doctor, therapist, educator, healer, massage therapist, nutritionist, network marketer, health care business or spa owner, or even a smart stay at home mom. You have something that the world wants and needs.

You've gathered your wisdom, experience, knowledge (especially "inside" knowledge), from your profession, practice, or life experience and have created, or want to create, a program, system, technique, diet, product, idea, course, or book.

Or you might already have a program or practice firmly in place and you want it to be farther reaching without spending an arm and leg on advertising.

You want to "package" what you know in a way that you can streamline it through the internet. All you need is to find out how - without stopping the work you are already doing and spending a zillion dollars.

Why should I learn internet marketing?

To create another stream of income that is aligned with your current practice. . .so you can take your work to the next level.

To build or promote your current practice. . .so you can increase your exposure and client base and offerings.

To lay the groundwork for a new career or slowly transition your current career toward on the net . . .so you can be more independent financially.

To work from the comfort of your home while you continue to work. . . so you can save money and time in travel.

To create income now that will continue to flow in in later years. . .so you don't have to keep working so hard.

What are some of the things I will learn?

*If you even need a website to get started.
*What is the difference between a web designer and an internet marketer.
How to pick a name for your website and purchase it so it belongs to you.
What is a blog, why you would want one, and how to start one for free.
How to get the search engines to love your blog and website.
How to get people to visit your website and blog so they get to know about you, your practice, read your materials and visit your store, and buy from you.
Create and develop your own products (i.e.- meditation CDs, ebooks, video, audio) so you can sell at events or give away as promotional items.
How to create an automated learning course for your students, clients, prospects.
Start a newsletter, create an ezine, write an e-book.
Write articles and submit them to article directories
How to brand yourself and establish yourself as an expert
Put a store up on your website with your products


Who is teaching this course?

This course is facilitated by Marilee. She has pulled together the top industry leaders - the people the experts train with - to present to you in a LIVE format their area of expertise.

Some of these people are untouchable (unless you are willing to spend literally thousands of dollars - such as $54,000 to train with Tom Antion for example). They are the most sought after trainers in the industry today.


Here are some of the past experts who have been brought in by Marilee:

Tom Antion

Tom owns and operates the Great Internet Marketing retreat Center - the only facility of its of its kind in the world. He wrote the book "Click: The Ultimate Guide to Electronic Marketing for Small Businesses" .He is the also the author of the "Wake 'em Up Video Professional Speaking System" and publisher of the largest Emagazine in the world on professional level public speaking. His website got Best-of-the-Web in Inc. Magazine. Tom was chosen by MSNBC to do an on-the-air critique of President Bush's presentation skills. He consults to Jack Canfield of "Chicken Soup for the Soul" Mega Series.

---

Joan Stewart


Joan is a publicity expert known as The Publicity Hound. Her internet marketing business is extremely successful and her ezine has a circulation of more than 28,000 subscribers worldwide. She shows people how to use free publicity to establish credibility, enhance reputation and position themselves as experts to help them sell more products or services, promote a favored cause or issue, or position companies as an employer of choice.


---

Alex Mandossian


He has hosted teleseminars with many of the world's top thought leaders such as Mark Victor Hansen, Jack Canfield, Stephen Covey, Les Brown, David Allen, Vic Conant, Brian Tracy, David Bach, Harvey Mackay, Robert Cialdini, Harv Eker, Bobbi De Porter, Michael Masterson, Joe Vitale, Gay and Katie Hendricks, Bob Proctor, and many others.
He is the CEO of Heritage House Publishing, Inc. – a boutique electronic marketing and publishing company that "repurposes" written and spoken educational content for worldwide distribution. He is also the founder of the Electronic Marketing Institute. He has trained over 8,300 teleseminar students since 2002 and claims that practically any entrepreneur can transform their annual income into a weekly income once they apply his principle-centered electronic marketing strategies. (KEY POINT: Alex's 2001 annual income became an hourly income by 2006 and he has tripled his days off).

---

Jeff Herring "The Article Guy"

Jeff helps entrepreneurs and small business owners create dynamic articles that attract prospects, publicity and profits. For the last 11 years Jeff has written a weekly column for Knight-Ridder/Tribune Media Service that is distributed to newspapers nationally and internationally.

---

Bonus Class with Paulette Ensign
Offline Marketing is important too!

Learn how to promote your work and practice with your own tips booklet with tips booklet expert Paulette Ensign.

Paulette Ensign has personally sold well over a million copies of her own tips booklet, '110 Ideas for Organizing Your Business Life,' without spending a penny on advertising. She did this with no business training, and enough guts and natural irreverence to figure it all out as she went. With a sense of humor and a 'can-do' attitude, Paulette now shares her experiences with clients and audiences worldwide, through her consulting, speaking, and teleclass services and products

---

Gayle Carson, President

"How To Be An Internet Entrepreneur After 65"

Gayle Carson is a 69 year old, three time cancer survivor who's an internet entrepreneur and a kickboxing S.O.B. And here's her story:

"I was born in Albany, New York, and was told, showed managerial promise even at the tender age of three. While performing a somersault in my first dance recital, my crown suddenly fell off. Rather than finish the show without my full costume, I asked that the music be stopped so I could put my crown back on. The musicians complied, and waited to continue until I said, "OK! Let's do it again." Thus began my career as a remarkable, "showstopping" entrepreneur.

After graduating from Emerson College with a BA in English and Theater, I moved to Miami, and got my first job in two weeks. One year later, I bought the business from my boss for no money down, and proceeded to profitably diversify its sales base from one to seven divisions. The business eventually became the largest independent organization in the industry. As CEO, I managed a diverse staff of over 350 people, graduated more than a quarter of a million students from my training programs and personally managed the company's complex payroll. While serving as CEO , I also received my doctorate from Nova Southeastern University. Eventually, I sold my first business for over 20 times its initial value.

Today, I am an expert advisor and coach to CEO's and entrepreneurial managers around the world. I hold a CSP (Certified Speaking Professional) and CMC (Certified Management Consultant), the highest designations in their respective fields and am one of less than 2% of the population that holds both. I am the first and only woman to serve as chairman of one of the largest Better Business Bureaus in the United States. Developer of the cable television series, "Business Today," I have received numerous honors from my peers, including being named to over 40 "Who's Who" books, have been featured in USA Today, and appeared on the Larry King Radio Show.

After celebrating 47 years in business, I am known as the "Wiz of Biz" on my radio show for Entrepreneur Magazine. The show is called "Women in Business" and we celebrate women who embody success in many different ways."

---

Alexandria Brown, a.k.a. "The E-zine Queen", has fast become the foremost authority in driving sales via e-mail publishing. After mastering the marketing basics, she found the exact online formula needed to catapult herself to being the authority – dare we say celebrity – in her niche. Last year her business brought in over a million-dollars using email and the Internet, and she only works a few hours a day, and has a blast in the process!

Ali has been sponsored by Microsoft, interviewed by The Wall Street Journal, and has been featured in Entrepreneur Magazine and countless marketing books including Confessions of Shameless Internet Promoters.


Alexandria K. Brown, a.k.a. "The Ezine Queen"


Her award-winning products and programs at www.EzineQueen.com have now taught thousands of small business owners how to use the Internet to get famous and get more sales. Ali has worked with clients including New York Times Digital, Adweek Magazines, Scholastic Books, and Dun & Bradstreet, but her passion lies in showing entrepreneurs how to create *consistent streams of online income* using their expertise and personality. You can sign up for her FREE weekly ezine "Straight Shooter Marketing" at www.EzineQueen.com

---

The Blog Squad - Patsi Krakoff & Denise Wakeman

Blogging experts Patsi Krakoff and Denise Wakeman are The Blog Squad™. Patsi and Denise help professionals set up and optimize great business blogs. They also operate a "blog crisis prevention program" - dedicated to extreme blog makeovers for boring blogs.
Hundreds of professionals have saved time, energy and aggravation using The Blog Squad's services, blogging books and programs to set up their blogs and learn best blogging practices.

These two gals offer pragmatic, no-nonsense, how-to guidance and are committed to helping you Attract, Sell and Profit by integrating blogs with other online marketing tools such as newsletters and ecommerce systems.

---

Christina Hills "The Shopping Cart Queen"

Christina Hills has been working professionally in the field of computer graphics since 1985. She combines a programming skill with an eye for detail in her work. She holds a Bachelor Degree from Boston University with a major in Computer Science and Art History.

She started out in Los Angeles working on television broadcast commercials and spent four years as an animator for the network promotions division of NBC-TV in Burbank, CA.





She spent five years as a senior technical director at George Lucas's Industrial Light & Magic in Marin County, CA. There she worked on films such as Star Wars: Episode I, Jurassic Park II (The Lost World), The Perfect Storm, ET the Extra Terrestrial (re-release), Twister, Mars Attacks!, and more.

She now helps virtual assistants, administrators, and small business owners add the 1ShoppingCart ecommerce engine to their web sites so that they can sell online, track their orders and follow up with their clients prospects more effectively. She can help you learn the 1ShoppingCart System faster than it would take to learn on your own. She has very easy to use, step-by-step, training products with teleseminars, audios, videos, and study guides so that you can set up your shopping cart accounts for your clients the right way!

---

Jody Colvard -- Founder: The Women in Podcasting Directory and the Fun.Money.Good Network




Jody Colvard is the founder of the FunMoneyGood Network, an inspirational and motivational social media network, which empowers writers, speakers and experts with a global online platform to share their voices and messages through blogs and podcasting. The FunMoneyGood Network is coupled with Jody's and Declan Dunn's Right Now Marketing System which has helped many small businesses as well as larger companies, such as One World Live, JingleGram, Intel, Priceline, Office Max, PBS, ABC, Travelocity and Toshiba share their message with the world.
Jody's latest project is WomeninPodcasting.com, a directory housing the voices of women from all over the world. Jody's goal is to globally empower women on the Internet with the knowledge and tools that will allow them passion in their business, freedom in their finances and the ability to give to themselves and others, hence the motto for FunMoneyGood: "Have Fun. Make Money. Do Good."

As a speaker, Jody is known for her engaging, articulate style and warm sense of humor. An entrepreneur from a young age, Jody created a catalog displaying various paintings for window murals. From this, she was able to contract assignments from local businesses. Her first check was for over $200.00 before she was 10 years old. Throughout her career, Jody has held the position as founder and corporate officer in a variety of companies - all relating to marketing strategies, event management and public relations.

An ardent supporter of various causes, from Make a Wish Foundation, where she was instrumental in making a young boy's wish come true, in conjunction with Ron Howard of Imagine Entertainment and Robin Williams, to raising thousands of dollars for the Scleroderma Society at Hugh Hefner's Mansion, Jody has volunteered her time and resources to help make a difference in the world.

Professional History

| | |
| --- | --- |
| | Founder, FunMoneyGood Network |
| | The Women in Podcasting Directory |
| | Founder, Wired Right Now |
| | CMO/Co-Owner, Dunn Direct Group |
| | Founder and CEO, Legendary Figures |
| | Owner, Wellness Within/ Wellness Center |
| | Owner, Satori Galleries |
| | Founder, Big Elephant.com (Online Art Gallery) |
| | Project Director, ADNet International |

Summary of Capabilities

| | |
| --- | --- |
| | Combines understanding of the Internet market for women with the proven tools to generate results quickly and easily. |
| | Able to put complex marketing terms into plain, simple English so they can be applied by people of many skill levels. |
| | Quickly defines and delivers project plans for Internet businesses, matching them up with the best, trusted resources. |
| | Initiated and developed event marketing to raise funds for charities, combining the efforts of celebrities with the needs of the lesser advantaged to generate results. |

---
Here's what a few graduates have to say. . .
"I greatly enjoyed and even more greatly benefited by taking a tele-course with Marilee. I had never before taken a tele-course and it was very easy to do. It was much easier to fit it into my schedule as I am already working full time, going to graduate school, and have family responsibilities. It was wonderful to have verbal contact with the instructor, as well as to hear and be able to interact with the other students and gain from their comments and questions. The material presented was exactly what I needed for developing my ideas and for practical application for developing an online business. The guest speakers were highly knowledgeable and provided information that is essential for me. The guest speakers are also great resources referred by Marilee for potential use during and after the course. Marilee has also developed online printed materials that are essential in the development of your business. I had been thinking about an online holistic business for about two years. I've been reading everything I could find about developing online businesses and about holistic nursing and alternative health care. I had been trying to find my way in online business development and putting pieces together as I found them, however, Marilee's telecourse and materials really put everything together for me, as well as providing some available resources that I could choose to use. I have used some referrals already and intend to use more of the available resources that Marilee taught about. Marilee has greatly shared her expertise and her experience to give a roadmap to developing my own business. She is a great teacher and has much to offer anyone from someone who simply has an idea they have been thinking about for a long time to someone who already has an on line business."
---

"I am so glad I took this class. It was so informative and inspirational. It really was motivating for me to go out and make things happen. I am beginning to see results already. And as a busy Mom the teleseminar set-up is so convenient with the option to listen to the classes if I couldn't make it or wanted to hear the information again."


Hear more of
Dawn's Testimonial



Dawn M. Peralta, RN, HTP
609.929.4309
anewdawn03@comcast.net
www.findwellnesswithin.com
www.attentiondeficitoptions.blogspot.com
---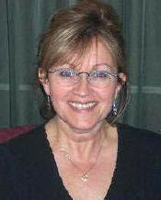 Kate Holt, RN
Core Energetics Practitioner
www.kateholt.info
"When I started my private practice twelve years ago, I advertised in the yellow pages. That's how people found me. Today, thanks to Marilee's internet marketing teleclass my web presence is how people find me. My little local practice is no longer limited by geography. I am able to help more people around the globe take the journey to self that Core Energetics is all about. I just googled 'Core Energetics + New Jersey' and my site, www.kateholt.info is the first link on the first page. Amazing! I am on the second page for "Core Energetics." That's about a three page jump up since taking her class. I've recommended this class to friends and colleagues. It was both informative and motivating and I'm delighted with the results."

---




Maggie Burgisser, RDH, MAA, CC, CFSP
www.healthyimagesllc.com


Listen to Maggie's testimonial


Dear Marilee,

I have spent thousands of dollars learning, or trying to learn, how this business of information marketing works. I have been face to face with experts and highly successful internet marketers. But your course was the best. What made it unique from my experience was that it was really directed towards people who generally do not have a background in self-promotion. In fact, those of us from a healthcare background struggle with ethics and legally on top of the whole complex field of marketing and using the new technologies to our advantage. You had a team of experts which were top notch but you and the other participants made it really happen because of the profoundness of your questions. These questions became the "translator" from the wonderful world of high tech to the world of a healer. And, the approach with the topics was systematic. In addition, your speakers recognized that one cannot just leap in at the top of the mountain and outlined the beginning steps. Marilee, your teaching, as usual, is excellent and you have tapped a niche that needs you! I would encourage any healers wanting to stretch into information marketing to absolutely take your course first!

Many thanks,
Maggie Burgisser

---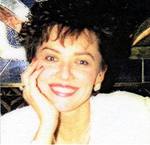 Nina Lockwood, MSW, CHTP
Energy Healer / Therapist
Natural Healing Energy